Local Law 84/87 and How EnTech Can Help You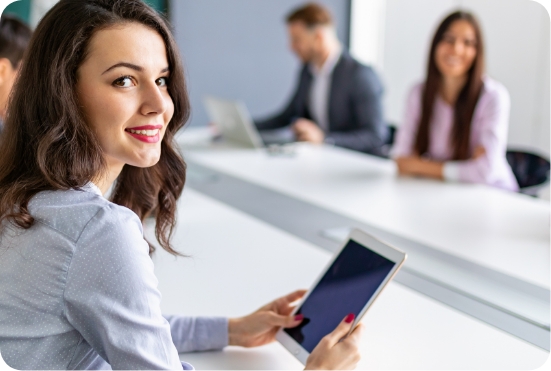 What is Local Law 84?
Out of concern for the environment, the New York City government passed the Greener, Greater Buildings Plan (GGBP) to deal with the enormous amount of energy consumption by NYC buildings. Local Law 84 is one of the regulations created under this plan.
LL84 requires owners of New York City residential and commercial buildings, with a minimum of 25,000 square footage, to annually submit energy and water consumption reports to the City.
Does your property need to comply with Local Law 84? See the "Local Law 84 covered buildings list". We want you to be aware that non-compliance with the law can result in fines.
The Benchmarking Process
What is Benchmarking?
Local Law 84 also became known as the 'Benchmarking Law'. This is because the process in which building owners and managers measure their energy and water consumption is called benchmarking.
The EPA (U.S. Environmental Protection Agency) created an online benchmarking tool, Energy Star Portfolio Manager®, where building owners and managers submit their property's usage data to the City. This must be submitted annually by May 1st.
Energy Star Portfolio
The Portfolio Manager is a secure online website that provides building owners and managers with resource tools to benchmark a building's energy use. It's where they can compare their building's energy to past consumption, a reference performance level, or similar buildings in their own portfolio. Once all required information is submitted, an energy efficiency score of 0-100 is given. This score helps identify which buildings in one's portfolio to target for improvement.
It's helpful to bear in mind that the 0-100 scoring is a percentile; not a flat grading system. This means that if every building in NYC is working to become more efficient, a building can remain with the same score or worse in subsequent years because it's a sliding percentile, and they are constantly being compared to other buildings that also worked on their usage. This may be one of the ways the NYC government attempts to keep the score ratings low; simply to keep building owners and managers motivated to use less energy.
How can Entech assist?
The idea behind Local Law 84 is that taking stock of a building's energy consumption is the first step to improving its energy efficiency. Some of the major areas of energy consumption in buildings are heating, ventilation, and air conditioning (35%), major appliances (18%), and lighting (11%).
To find out how Entech's Stealth Control can help you improve your boiler efficiency and reduce energy waste, reach out to us at [email protected].
What is Local Law 33?
As mentioned earlier, Local Law 84 is one of the regulations created under the Greener, Greater Buildings Plan. Local Law 33 (LL33) is another such law put in place. Local Law 33 mandates building owners with buildings of at least 25,000-square-feet to publicly display Building Energy Efficiency Rating labels. This label is obtained and assigned based on the LL84 benchmarking reporting. LL33 gives the public a snapshot of a building's energy performance comparative to other buildings in New York City.
What is Local Law 87?
Another regulation under the Greener, Greater Buildings Plan enacted to improve environment quality and reduce energy consumption, is the Local Law 87 (LL87).
Local Law 87 requires large building owners and managers to audit, retro-commission, and submit information to the City.This applies to owners and managers of buildings with a minimum of 50,000 square feet and must be performed once every ten years.
How do I comply?
In order to comply, buildings must first undergo audits, which are surveys and analyses of energy use. Building owners and managers then need to complete retro-commissioning, which is the process of ensuring that energy equipment has been installed correctly and is performing efficiently.
Every ten years, an energy audit and retro-commissioning must be performed by a certified agent with the approved qualifications. The information must then be submitted to the City by December 31st. To find out which year your building is due, click here.
What is the purpose?
LL87's audits and retro commissioning give building owners a broad view of their buildings' energy performance. This can help them better understand where energy is being consumed and how to improve their buildings' overall efficiency. Fortunately, it's been estimated that the cost savings in reduced energy use from retro-commissioning has an expected payback of up to five years.
To see how Entech's Stealth Control can assist in energy reduction, reach out to us at [email protected]