How Can I Lower My Building's Fuel Bills?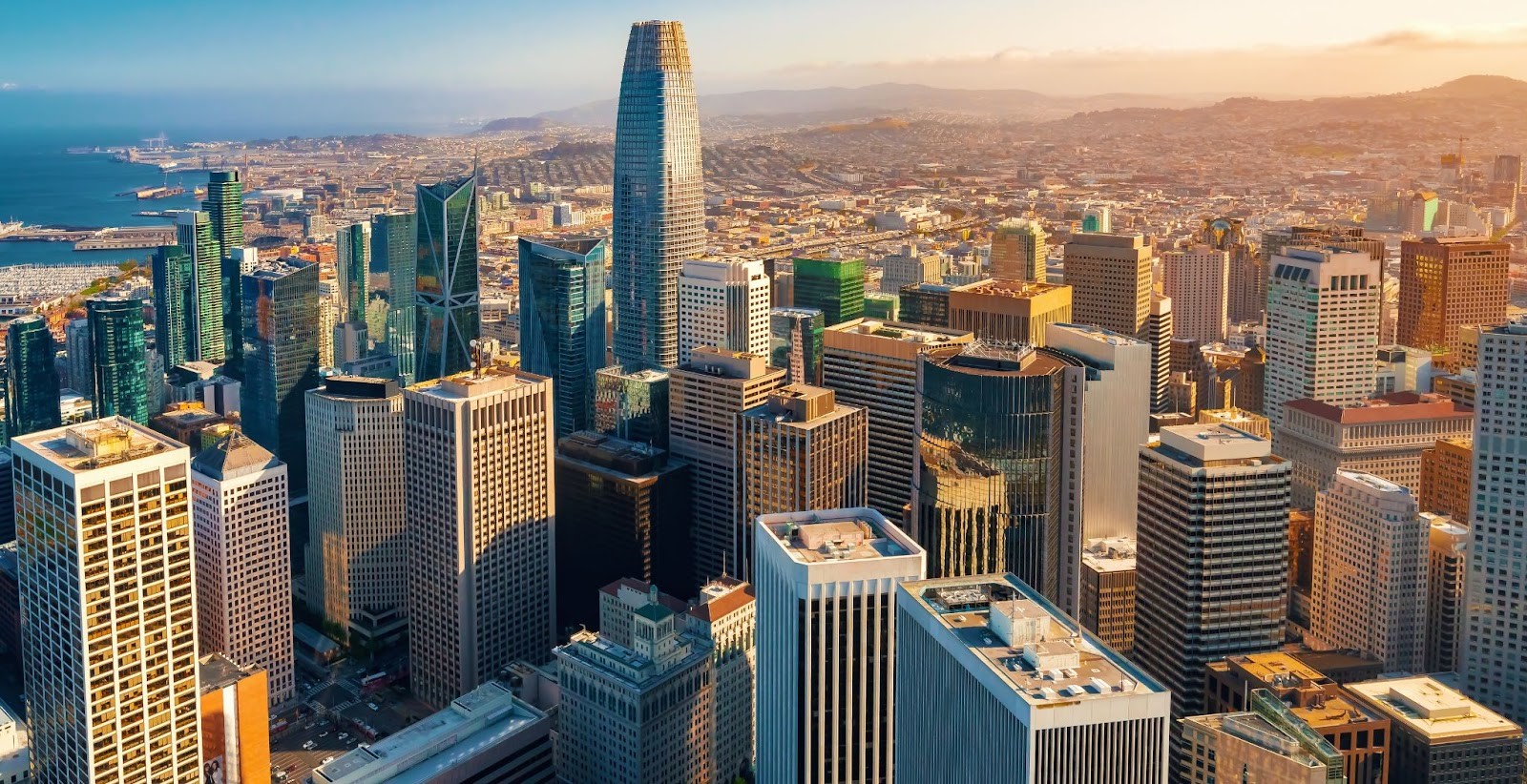 Introduction
Saving dollars in fuel bills is an attractive proposition for building owners, and fortunately there are a couple of ways to accomplish that.
When exploring how to lower your building's utility bills and improve energy efficiency, you'll need to consider both major and minor actions. Some of the tips we will discuss are low cost and easy to implement, which may be a great starting point. Tips that require a more significant time commitment and investment may work better as long-term goals.
Regardless of where you begin, you will likely find a way to implement change and enjoy savings on your energy bills.
1. Conduct an Energy Audit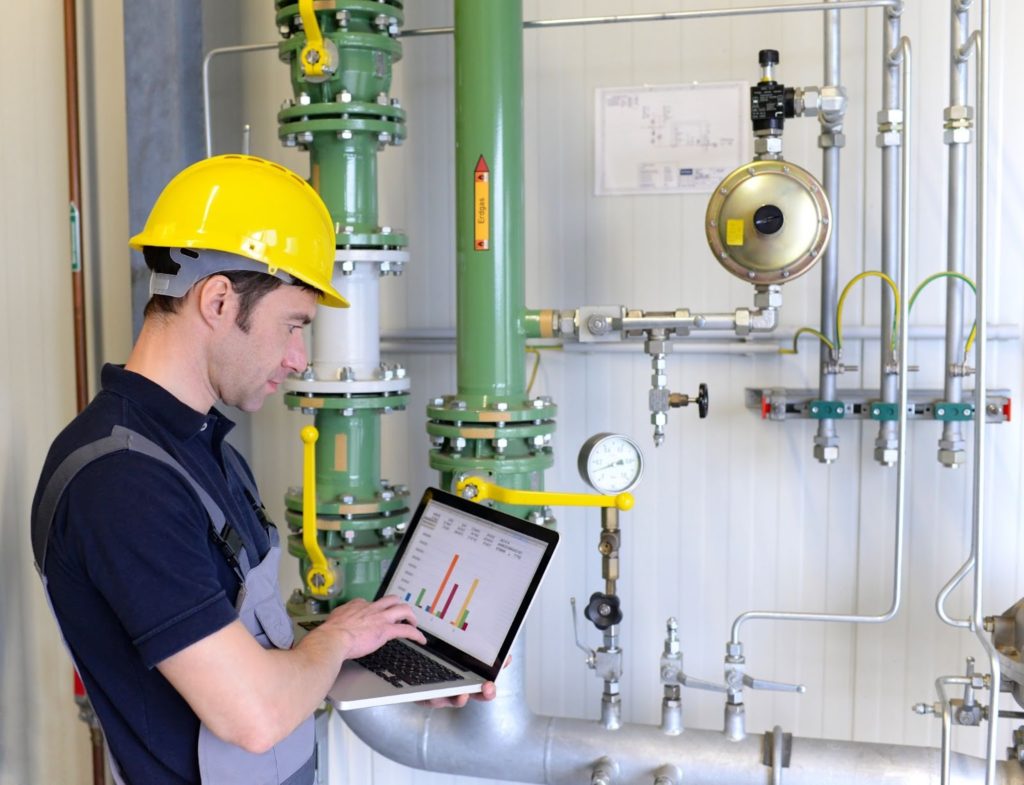 Conducting an energy audit is a great way to begin. It will reveal your building's potential for significant savings and help improve your building's energy efficiency.
An energy audit is an assessment that analyzes your building's energy usage and pinpoints areas where change might be most effective. The general process of an energy audit is as follows:
The auditor will collect and analyze your building's utility data and compare the energy use to that of similar buildings. He will then determine areas where efficiency can be improved and your natural gas bills lowered.
On-site survey of the property
The auditor will typically interview your staff, inspect the building and equipment, and collect more data related to energy use. This step seeks to build an extensive profile of your building's energy use and patterns.
Analysis and audit report
The auditor will thoroughly analyze the data he has collected. He will then identify areas for potential savings and develop a list of recommended next steps customized to your building. This will be outlined and presented in an audit report.
For more information on energy audits and how to select an energy auditor, see the US Department of Energy's guide here.
Implementing the changes suggested in the audit report will positively impact your building's energy use and help you see savings.
2. Implement Low-Cost Techniques
Employing quick low-cost techniques can generate savings on your energy bills.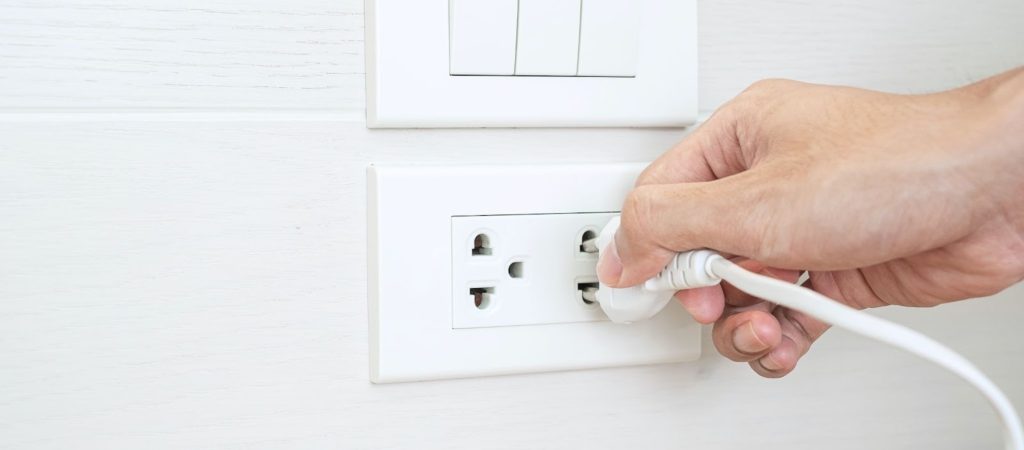 Turn off and unplug all energy consuming equipment when not in use
This includes kitchen appliances such as freezers, hot water urns, and microwaves. In an office, this would include devices such as printers and computers.
Standard power strips may be using energy even when your devices are turned off, therefore be sure to unplug the power strips when devices are not in use. Switch to advanced power strips, which have electronic capabilities that help regulate your devices' energy when plugged in. These power strips include features such as built-in timers or sensors that can detect whether devices are in use or not. This can provide a convenient solution for leaving equipment plugged in while eliminating excessive energy consumption.
Turning off lights when rooms are unoccupied is another great way to take advantage of this technique. Stay conscious of heat and air conditioner usage so that they are only running when needed.
Little to no monetary investment is required for this step and it will yield building owners substantial energy savings
Switching to energy-efficient lighting is one of the fastest ways to cut your energy bills. LED lighting often achieves high savings with respect to its upfront cost, allowing a quick payback period.
When performed correctly, an LED lighting upgrade offers significant energy savings, above 80% of your previous lighting consumption in some cases. Maintenance is also simplified, since LED products last much longer than incandescent, fluorescent and HID lamps.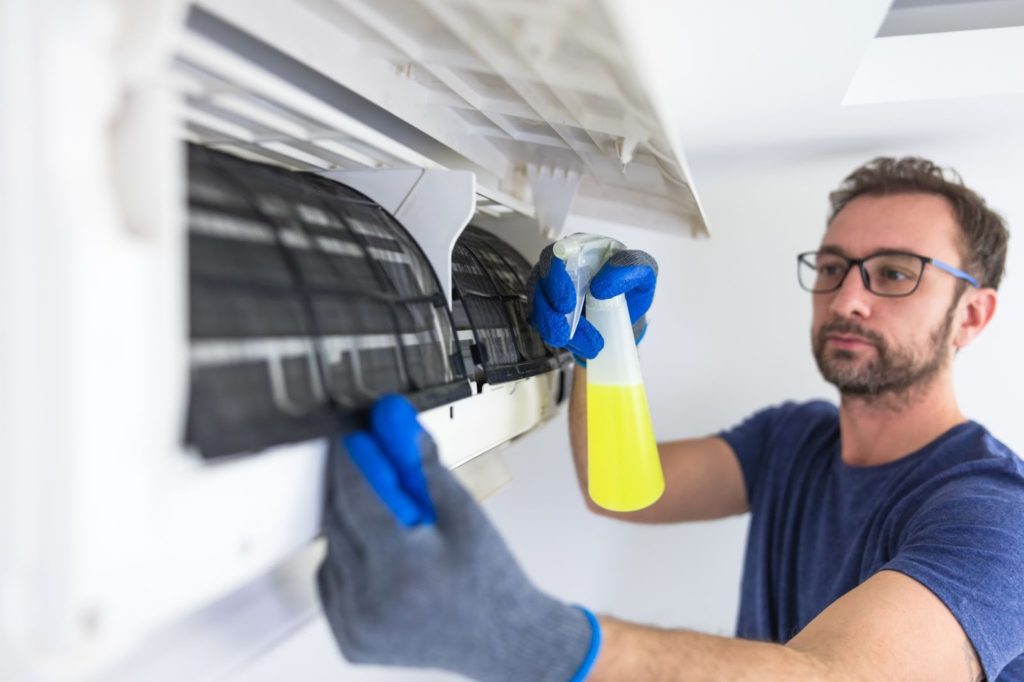 Conducting regular maintenance of your HVAC system is another low-cost way to ensure that the largest consumer of energy in your building is efficient. Regular cleaning of coils and vents such as condenser and evaporator coils can produce great energy savings.
3. Inspect and Repair Building Envelope
Adding insulation to your buildings' walls is another way to improve the energy efficiency of your buildings. Additionally, costly energy may be lost via air leaks and addressing that can significantly bring down the building's energy costs. Let's elaborate a bit more on the tips mentioned here.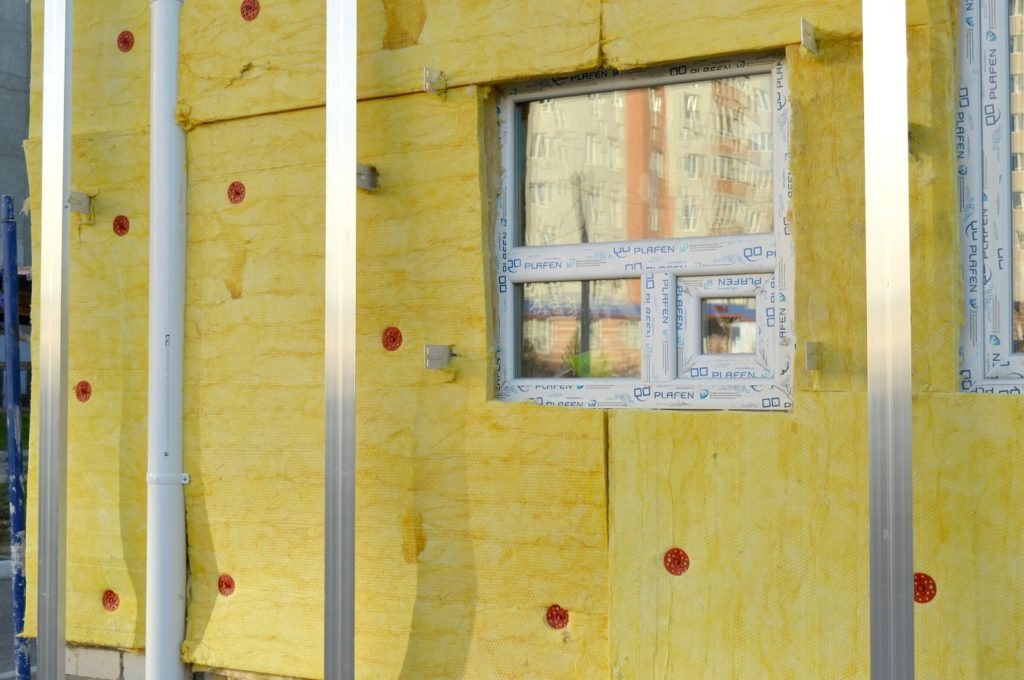 Insulation is a most important feature in keeping your energy costs at bay. When constructing or maintaining a building in a cold climate, the goal would be to reduce heat flow out of the building. The same can be said for buildings in a warm climate; there's no personal gain in cooling the outdoors. Insulation provides resistance to heat and cold air flow which thereby lowers the heating and cooling costs.
There are two ways to insulate your walls – either internal wall insulation or external wall insulation. If your building has cavity walls, they can be injected with internal insulation. If your building has solid walls – or if you have already had your cavity walls insulated and want further thermal comfort – external wall insulation is a great option.
Other advantages of installing insulation on the outside would include improved aesthetics, reduced maintenance and a decrease in mold.
As buildings age, they may develop air leaks around windows and doors. This results in greater energy costs as in the winter heat escapes through these cracks and cold air seeps in. The same is true during the summer months when the air conditioners are running and it's warm outside.
Similar to what was discussed regarding insulation, it's a waste of money to be fighting with the outdoor temperature and it will save energy and costs if these air leaks are repaired.
The key is to inspect all doors and windows to identify gaps or cracks that can be repaired. Weather stripping and caulking or other such sealants should be used to seal these air leaks so that you can make your building more energy efficient and reduce your energy consumption.
4. Purchase Energy-Saving Equipment
A longer-term solution to reduce your natural gas bill is to replace some of your equipment with more energy-efficient products.
Whether you replace equipment periodically or wait until the need arises, you can opt for energy-saving products to gradually transform your energy consumption. A simple way to choose energy-efficient equipment is to look for a light blue ENERGY STAR® label. As a government-backed agency, ENERGY STAR provides credible information to help businesses find and select energy-efficient products.
The products you replace will differ based on your budget and your business. When evaluating purchase options you need to consider not just purchase price, but day to day running costs.
With the rapid rate of development in equipment, efficiency of most items has at least doubled in the last ten years. Purchasing the right equipment will have significant impacts on your energy usage and costs without compromising on quality.
5. Install a Smart Control
When evaluating the breakdown of energy usage in large buildings, it doesn't come as a surprise that heating and cooling are the predominant energy consumers. By installing a smart control for the HVAC systems in your building, you will be able to monitor and control your systems and thereby generate large savings.
A smart HVAC control is a completely automated system that is comprised of sensors which collect and transmit data to a centralized device, enabling a highly efficient and superior quality of heating and cooling.
Back in 2015, Entech Boiler Controls, the leader in next-generation energy control systems, introduced the Stealth™.
The Stealth™ is a high-tech energy management system that ensures comfortable indoor temperatures while maximizing fuel savings. The system is fully customizable to suit your building's specific needs.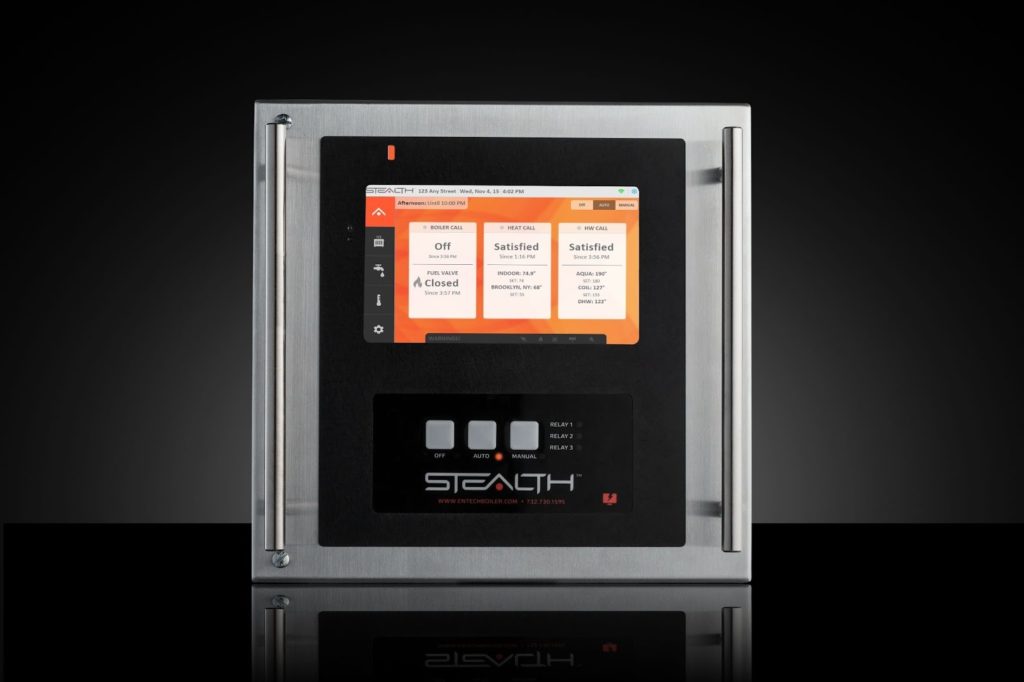 Here we take a look at the Stealth's™ features, its purpose, and how it can best service building owners.
The Stealth™ can control the heat based on temperature readings of the Stealth's™ indoor and outdoor sensors in addition to the readings of its boiler room sensors, to ensure optimal comfort and efficiency.
Using its advanced intelligence, the Stealth™ applies smart adjustments to run the cycles in a steam system and the heat loop in a hydronic system, as needed for maximum efficiency.
The Stealth™ setting configurations are fully customizable. For example, the heat can be adjusted to run based on average or majority readings to accommodate unique building needs. The system can also intuitively adjust to different temperature settings based on existing schedules and set-points for easy weekend adjustments, and can maintain special schedules.
The Stealth™ is compatible with all kinds of steam, hydronic, and heat exchanger systems such as lead-lag, staging and alternating. It can also connect to and control all kinds of pumps and valves.
Add-on components can be installed as well to further gain from Entech's Stealth™ control. This would include devices such as the smoke, carbon monoxide & natural gas alarm and siren, flood sensor and siren, and oil/gas indicator.
With our web-based platform and powerful companion app for mobile devices, managers can now get a birds-eye view of all their buildings at once.
Stealth's™ well-built mobile app offers a snapshot of your entire portfolio. Tap on a building's thumbnail, and you'll be taken to the Stealth™ dashboard for detailed building information such as: aqua, DHW, coil, return, supply, and outdoor temperatures.
Stealth™ sets a new precedent for interface consistency throughout the app, website, and even in the boiler room- mechanics love the Stealth™ for this reason! Learn it once and be familiar on all platforms.
Stealth™ features a warning dashboard, with real-time notifications such as boiler failure. Building owners can also be assigned to receive alerts in their preferred method of communication of any updates regarding their heating system. Such readily available information easily informs you of what's happening in your building.
Stealth™ owners have the option to adjust heat/hot water settings as they desire, all with a click.
At EnTech, we take away all your extra worries by delivering top-tier services that act as the perfect complement to your boiler control system.
The EnTech team of trained technicians and efficiency experts implements a strategy and maintains oversight and control to maximize the positive impact of your boiler control. Usage data is constantly reassessed to bring about the most efficient control and to develop a defined savings strategy unique to your building's needs.
We also maintain ongoing three-way communication between your super, your manager, and our EnTech team. And if your mechanic is needed for further clarification, we'd get in touch with him as well. Communication is key, and at Entech that's more than just a motto.
Entech offers LL84 integration with the Stealth™ to our customers where you can easily keep track of your property's energy efficiency. We can help you raise the score by pinpointing boiler inefficiencies and optimally tweaking heat and hot water settings.
Simply put, having a Stealth installed will give you more control over comfort and increased energy efficiency. This will lead to direct savings on your utility bills.
Conclusion
As discussed above, there are multiple ways to lower your buildings' fuel bills. Whether you choose to conduct an energy audit or implement any of the above mentioned low or higher cost techniques, you are taking the first step in ensuring your building is operating with maximum energy efficiency. This will ensure that your energy costs are reduced and your energy savings are considerably increased.